General Magnaplate Promotes From Within for Our New VP of Operations and Corporate Strategy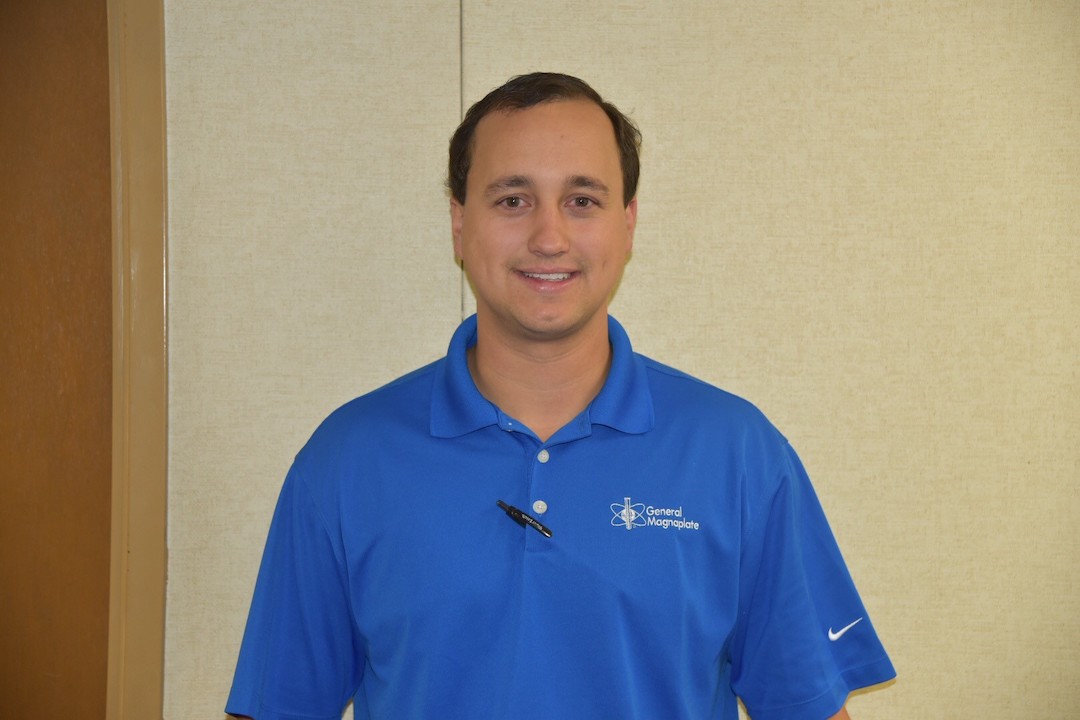 At General Magnaplate, we're always looking to enhance our organization. In that spirit, we're excited to promote from within and welcome Ligon de Vogel to his new role as Vice President of Operations and Corporate Strategy. In this position, he will help us strengthen and improve quality, productivity and lead times for our customers.
In his four years with us, Ligon has had a tremendous influence on driving our company's growth through customer satisfaction.
First as Project Manager, he was a key player in upgrading and increasing our capacity, capabilities and production space, as well as the consolidation of our New Jersey and Texas facilities. Next, in his role as Director of Corporate Strategy, he worked directly with our production team, streamlining processes and creating efficiencies through best practices, and managed our maintenance and shipping departments. "These positions helped me develop great management tools and taught me all aspects of our coatings. I look forward to sharing my knowledge with all departments," says Ligon. Prior to joining General Magnaplate, Ligon worked in the oil and gas industry, and has a degree in Natural Resources, with a focus in Business, from The University of the South in Sewanee, Tennessee.
Now, as VP of Operations and Corporate Strategy, Ligon will have many responsibilities that pertain to our successful operation, such as production, communicating directly with our quality control department, construction projects, building relationships with our suppliers, and preparing the company to become Nadcap accredited in fall of 2021.
Whether at General Magnaplate or in his spare time, there's a good chance you'll find Ligon involved with a team. In off hours, he enjoys being part of a local hockey league and cooking at home. Ligon also volunteers at the Boys & Girls Club as a mentor, and helps out with Capital for Kids, both in Dallas. Working closely with many people in a team-oriented organization is only natural for Ligon: "I love building teams and will continue to do so while managing operations." This mindset will benefit Ligon as he upholds the company's commitment to continuous improvement in productivity and quality for our customers.
This change in corporate structure is an opportunity for us to further build and grow our company as we approach our 70-year milestone. Says Ligon, "I am passionate about General Magnaplate as we strive to support the company's growth in the coming decades."
For more information about General Magnaplate and our lineup of engineered coatings, contact us.