​New Case Study - TUFRAM HTR® Provides 'Sweet' Production Boost For Honey-Based Snack Manufacturer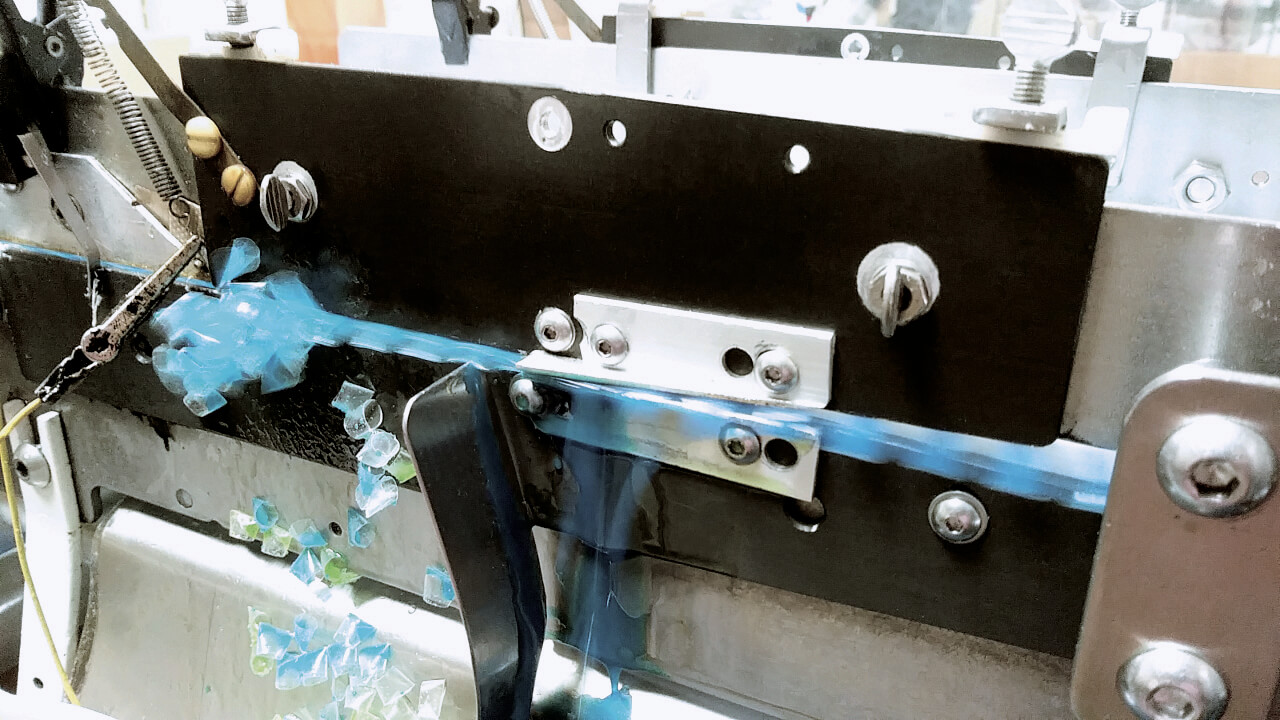 Nature's Kick Honeystix is an Oregon-based company that manufactures Honeystix—hermetically sealed poly tubes filled with all-natural honey. Over 700 million units have been consumed worldwide since Glenn Peters, CEO, founded the company in 1980. Although today the company is enjoying its sweet success, the manufacturing process was not always without its challenges. To prevent wear from affecting one of its machines, operators were applying a non-stick fiber tape to the parts. But the high heat of the machinery was causing the tape to melt off—halting the production process.
That's when Peters turned to General Magnaplate Corporation for a solution. Here's how applying TUFRAM HTR® to the machine parts boosted the productivity of the Honeystix operation.
Manufacturing The Candy Of The Future
Nature's Kick Honeystix mass-produces its environmentally friendly, honey-filled poly tubes using a patented manufacturing process and machinery that Peters first developed in 1982. The resin Honeystix uses for its packaging is environmentally safe: it is photosensitive to ultraviolet light and can be burned with nontoxic smoke—just like paraffin wax. It is also completely recyclable, BPA-free and Kosher-certified.
Today, the facility produces over 300,000 Honeystix daily. First, machines warm the honey to help it flow better. Then they transfer the honey, via pumps, to the environmentally-safe tubing. After that, patented sealing and cutting blades cut and heat-seal the sticks. To prevent these blades from wearing down, however, operators were gluing non-stick fiber tape to the edges of each blade. But over time, the tape would slowly wear away and sometimes compromise the seals.
TUFRAM® To The Rescue
Peters needed a metal coating that could protect the aluminum blades from wear while also standing up to the high heat of the machines. After consulting with our technical sales team, he opted to have the blades coated with TUFRAM HTR®—an engineered coating that makes aluminum surfaces harder than steel. It also imparts permanent lubricity with previously unattainable levels of wear and corrosion resistance.
Applying TUFRAM® to the blades provided three major benefits:
A great insulator, it protects the machine's electronics from short circuiting.
Because it's slippery, it prevents the honey from sticking.
It also resists heat—making it 10 times more reliable than the tape.
A Sweet Boost In Productivity
Since coating the blades with TUFRAM HTR®, Nature's Kick Honeystix significantly reduced factory downtime. Previously, operators had to frequently stop the machines to replace blades that had worn down or re-apply the non-stick tape that had fallen or melted off. In fact, thanks to this coating, the Honeystix plant has increased its production by over 30 percent.
To learn more, download our latest case study.