Delivering Consistency Globally For Pharmaceutical OEM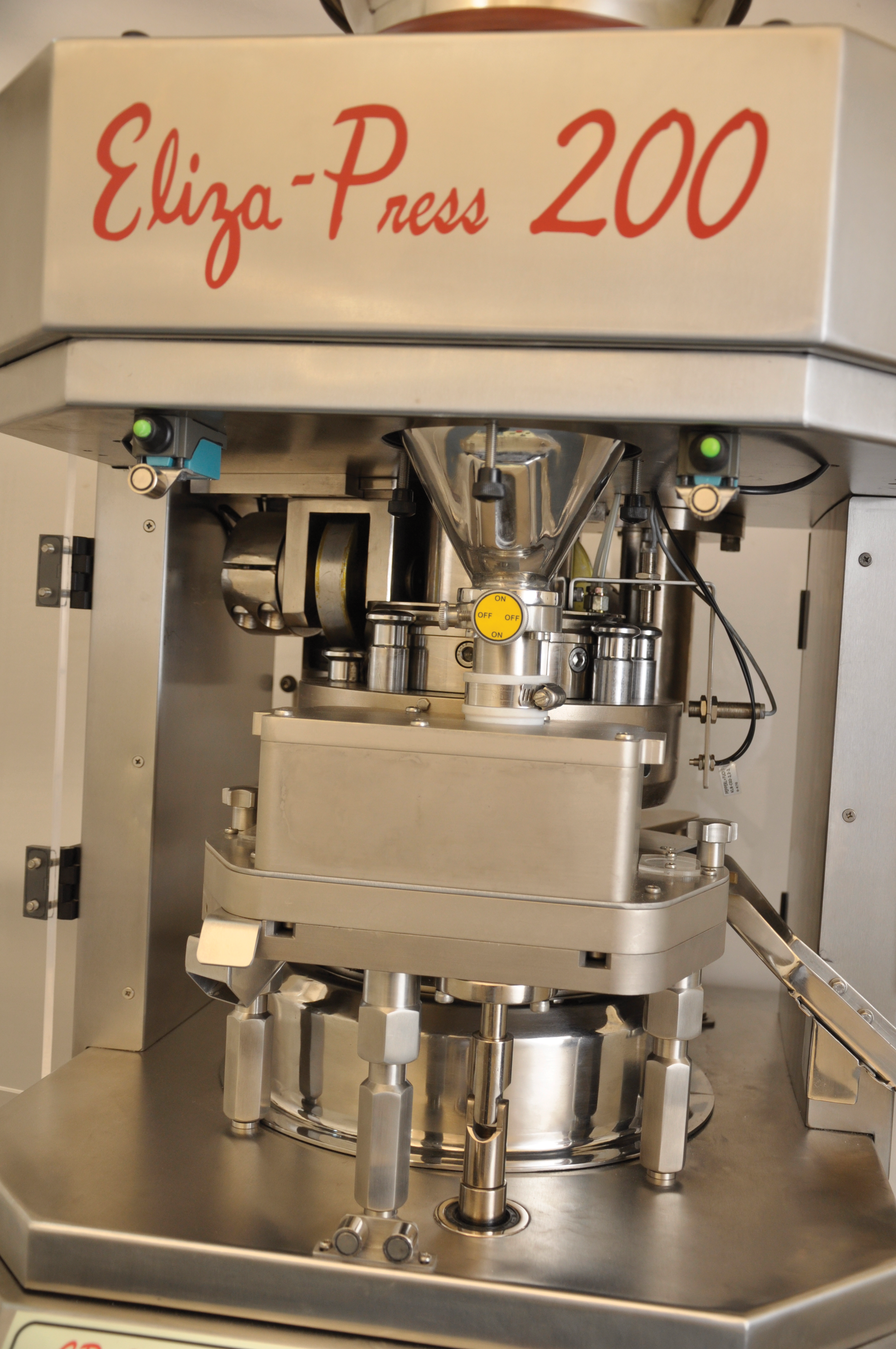 Two things make it difficult for machine builders in the pharmaceutical industry to use engineered coatings. First, many coatings in product-contact applications don't meet FDA standards. And second, many coatings, even those that are FDA-compliant, are not available in other parts of the world—making international expansion difficult.
Nedox and Tufram overcome both challenges. Not only are they FDA-compliant, but they are also accessible worldwide. Here's how Elizabeth-Hata, a leading manufacturer of tablet presses, recently used these coatings in its Eliza-Press rotary tableting machine.
FDA Compliance. Because Nedox® and Tufram® are FDA-compliant, Elizabeth-Hata used them to coat the aluminum and stainless-steel parts of its rotary press machine, which compresses powdered pharmaceuticals into tablets at pressures up to 20 tons. The coated parts, which include a powder feeder, scrapers and turrets, routinely come into contact with products and are particularly susceptible to wear.
Tufram HO. To coat the feeder, scrapers, deck plates and other aluminum parts, engineers utilized Tufram HO. This coating creates a dry-lubricated surface with hardness levels between 40 and 50 Rc—protecting parts from wear, corrosion, sticking and galling. Tufram HO also provides good release properties relative to the powder.
Nedox SF-2. To protect the stainless-steel turret that holds the die and punches from wear and corrosion, engineers used Nedox SF-2. With its wide operating temperature (-250° to +550°F), surface hardness up to Rc 68, chemical, acid and alkaline resistance and self-lubricating surface characteristics, it also exceeds the physical properties of many other common industry coatings.
Global Availability. Not only are Nedox and Tufram FDA-compliant, but they are also accessible worldwide—making international growth not just a possibility, but a reality. After expanding its manufacturing operations to India in 2008, Elizabeth-Hata required technologies that were available regardless of manufacturing location. This need factored into the company's coating selections, as General Magnaplate has licensed its coatings to partners around the world.