Engineered Coatings Solve Sticking Issues in Food Processing Equipment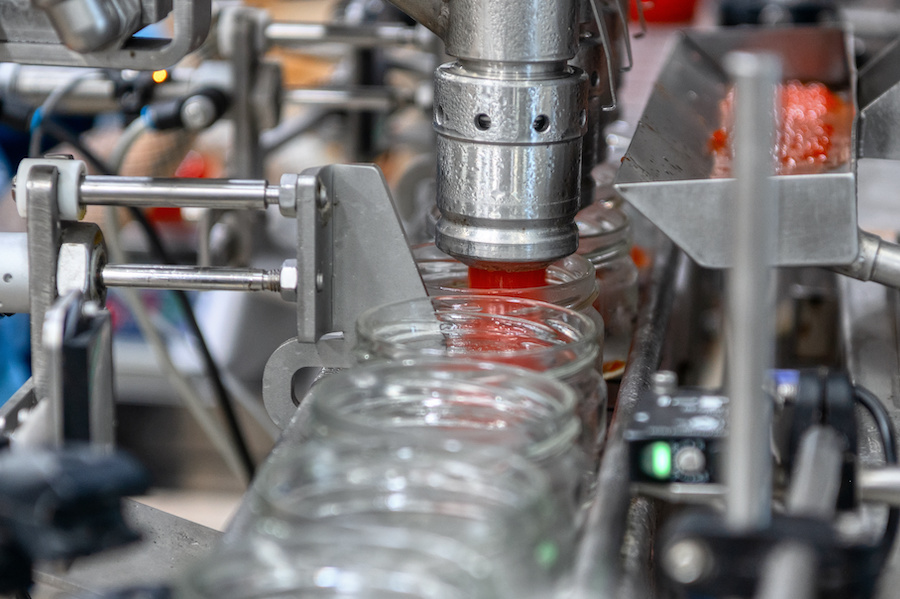 Like most other production environments, food and beverage operations face many threats that can hinder the reliability of vital equipment. Wear, contamination and corrosion are just some of the everyday conditions that plant operators must guard against. In addition, food and beverage manufacturers work with sticky substances and adhesives that can slow down or stop hoppers, cylinders and extruders, as well as machines that incorporate blades. Whether the food manufacturing operation is large or small, any interruption in production has a big effect on downtime.
At General Magnaplate, we offer a wide range of engineered coatings that protect food processing machines and equipment and keep them running at their best. Our coatings become an integral part of the substrate, enhancing the metal surfaces to outperform both the original base metal and the coating itself. And, each coating family includes FDA- and USDA-compliant versions to ensure surfaces are non-porous, hydrophobic and oleophobic.
Our coatings that are well-suited for food and beverage applications include, but are not limited to:
Here are two recent food processing applications in which Lectrofluor® solved sticking issues:
Whiskey distillery. A small-batch whiskey distiller that also produces non-alcoholic mixers recently created a bottled, whiskey-infused cherry product. Both the cherries and the thick syrup that make up the product generated sticking issues in the company's filling operation, causing clogs on funnels, chutes, plates and doors. The distiller called in General Magnaplate to solve the problem. We tested several coatings at different temperatures up to 550°F and various coupon angles, and our Lectrofluor 608 shed both the cherries and the sticky syrup with no residue. All the affected parts have since been coated with Lectrofluor 608 and tested, and the customer feedback has been 100 percent positive.
Doughnut manufacturing. A family-owned doughnut manufacturer serving bakeries, convenience stores and grocers needed to address challenges in its packaging operations. The seal bars used in the film sealing process had film sticking problems. A failure in the film sealing process could lead to sticking and jams and, ultimately, downtime for a facility that makes six million doughnuts a week. More importantly, a bad seal diminishes the freshness and overall quality of the doughnut. We recommended Lectrofluor 605, which ensured the seal bars achieved a consistent level of release. The first order utilizing Lectrofluor was a success, and a second order to coat similar parts is moving forward.
Address Sticking and Many Other Threats
Sticky surfaces are just one of the many everyday conditions that pose challenges for food and beverage manufacturers. Not only do our engineered coatings address sticking, they provide effective protection against wear, contamination and corrosion to keep your machines running at their best. And, many of them also comply with USDA and FDA standards.
Be sure to speak to a General Magnaplate sales team member who can help you select an appropriate coating that matches your application's surface protection needs.
For more information about General Magnaplate's synergistic coatings for food applications, visit our industry page.