Finding A Chrome Replacement Solution In A Nedox® Smart Coating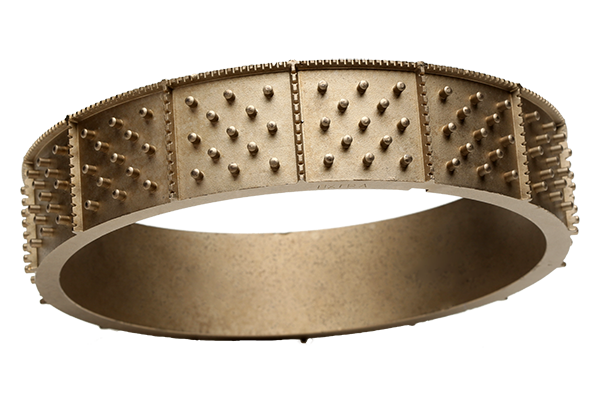 With chrome increasingly under pressure for health and environmental concerns, more and more companies are looking for inexpensive, yet effective chrome replacement solutions, particularly in the food packaging, oil, gas and aerospace industries.
The Nedox family of coatings is that solution. These coatings aren't just a chrome replacement—they're an upgrade. When applied to most metal alloys, including aluminum, they enable components to outperform and outwear chrome, all while maintaining compliance with a number of important standards.
From Dry Goods To Outer Space. Compliance with FDA, USDA and REACH standards makes Nedox an advantageous solution for food and pharmaceutical applications. They are also used on processing, packaging and handling equipment to prevent product residue from clinging to machinery. Nedox's dense, non-porous surface stands up to washdown solutions, facilitating quicker equipment cleanup and sanitation maintenance. Nedox helps eliminate the potential growth of mold and bacteria.
Nedox is also currently gaining ground in many bulk processing industries, such as dry goods factories, which used to extensively employ chrome in their equipment. Nedox is also suitable for harsher, more abrasive environments. It was recently used, for example, to coat the actuators on the International Space Station, providing them with superior lubricity and hardness levels that could withstand the harsh conditions of space.
Technical Advantages. While maintaining international compliance, Nedox can replace and ultimately exceed chrome for its range of technical benefits, including:
Wear resistance. Nedox achieves hardnesses of up to Rc 68 without any degradation of fatigue strength. Unlike chrome, it also eliminates the likelihood of galling or seizing.
Corrosion resistance. Nedox boasts superior corrosion resistance to chromium or standard electrolytic-nickel plated coatings. A 0.001" coating, for example, shows little to no corrosion after 14 months of continuous exposure to atmosphere and salt water.
Low friction. Surfaces treated with Nedox are smooth and slippery. The coating eliminates "stick-slip" and undesirable vibration of higher break-away friction.