How Magnaplate HCR® Solves Mold Release Challenges for Thermoformed Pharmaceutical Blister Packages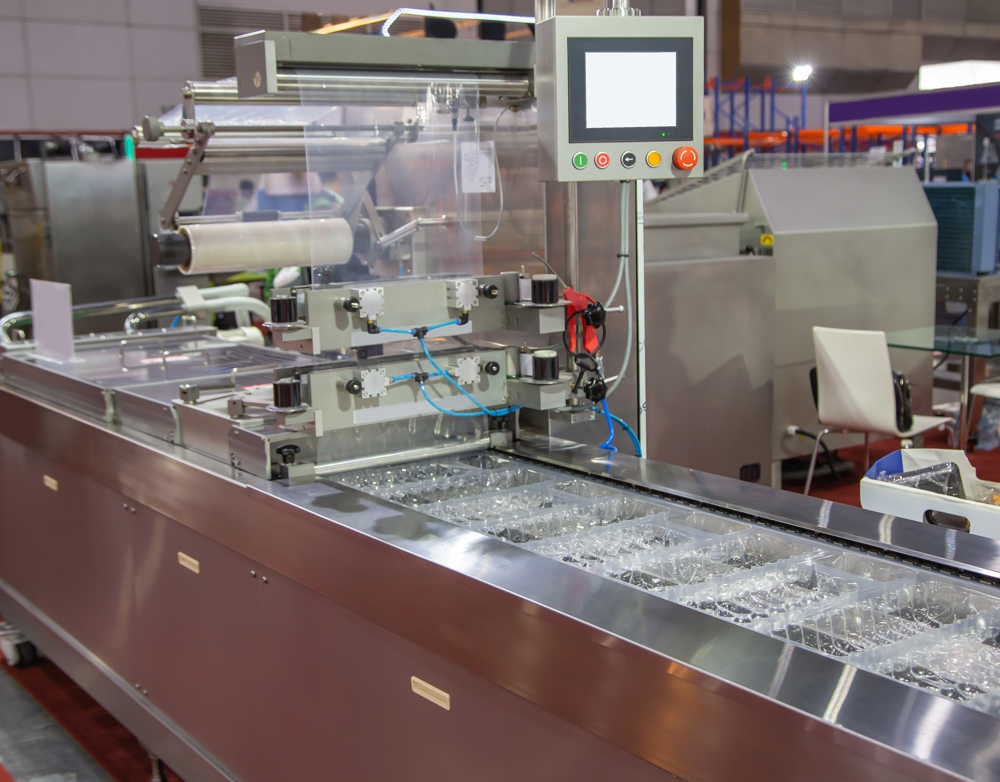 Blister packs — a form of pharmaceutical packaging popular with both consumers and drug companies — protect medicines from tampering, moisture, heat, contamination and UV light. For the consumer, the packs separate pills or tablets into their own pockets, making dosing easier. Their clear plastic shell also allows consumers to see the product quality. For pharmaceutical companies, packaging is fast and easy. However, due to the plastics involved and the heat needed to seal blister packs, several factors can slow down or damage the tooling equipment, affecting quality and throughput. Here's how:
In a process called thermoforming, sheets of either clear polyvinyl chloride (PVC) or polyvinylidene chloride (PVDC) plastic film enter the packaging machine and are shaped to the desired mold, creating individual pockets or cavities. When the drugs are inserted into their cavities, a second layer of lidding material is heat-sealed over the initial layer. Both types of film tend to stick to the aluminum tooling after thermoforming and are prone to tearing. Each sheet of thermoformed film contains numerous cavities, and just one ruined cavity can cause an entire sheet to be discarded.
Not many surface coatings are able to address this sticky issue, and even fewer can resist the hydrogen chloride fumes the laminates emit during preheating. That's where Magnaplate coatings come in. A Magnaplate engineered surface treatment family — Magnaplate HCR® — is becoming the "go to" coating in the thermoforming of blisters from PVC/PVDC laminates in forming, filling and sealing machines.
For example, one of our contract pharmaceutical packaging customers uses a three-piece mold to thermoform blisters from PVC/PVDC laminates in its form-fill-seal machines. Facing issues with both difficult mold release and exposure to chemical fumes, HCR was applied to all three pieces of the mold — the upper box, the pressure plate and the lower mold tool. In order to ensure good drainage throughout the water cooling and vacuum hole channels, the parts were not masked. HCR provided the desired nonstick properties and resistance to hydrogen chloride fumes in the preheat station.
Magnaplate HCR surface treatments effectively give aluminum and aluminum alloy parts — such as plates and tools used for thermoforming — a harder-than-steel surface up to Rc 48. They exhibit exceptional friction properties to provide smooth, slippery surfaces with permanent lubricity. This characteristic eliminates the problem of "stick-slip," in which higher breakaway friction causes undesirable vibration. They also offer exceptional corrosion and chemical resistance, which is important for parts subjected to hydrogen chloride gas. Magnaplate HCR coatings also offer these additional benefits:
Permanent dry lubricity.
Temperature range from -110° to as high as 600°F at intermittent operating conditions.
Excellent abrasion resistance.
Ability to eliminate micro cracks, galling and seizing.
FDA- and USDA-compliant coatings available.
The Clear Choice To Protect Parts Against Sticky Laminates
A wide variety of materials stick to PVC, making it a particularly desirable clear laminate for pharmaceutical blister packaging. Because of those same adhesive properties, not just any surface treatment can protect the heat plates and other thermoforming tools to ensure reliable, stick-free thermoforming. Engineered coatings like Magnaplate HCR give aluminum parts exceptional hardness and permanent lubricity to keep them moving without sticking or damage. The result: greater throughput for blister pack operations.
For more information about Magnaplate HCR, visit our product page.