How Magnaplate Surface Treatments Help Optimize Uptime for Valuable Semiconductor Equipment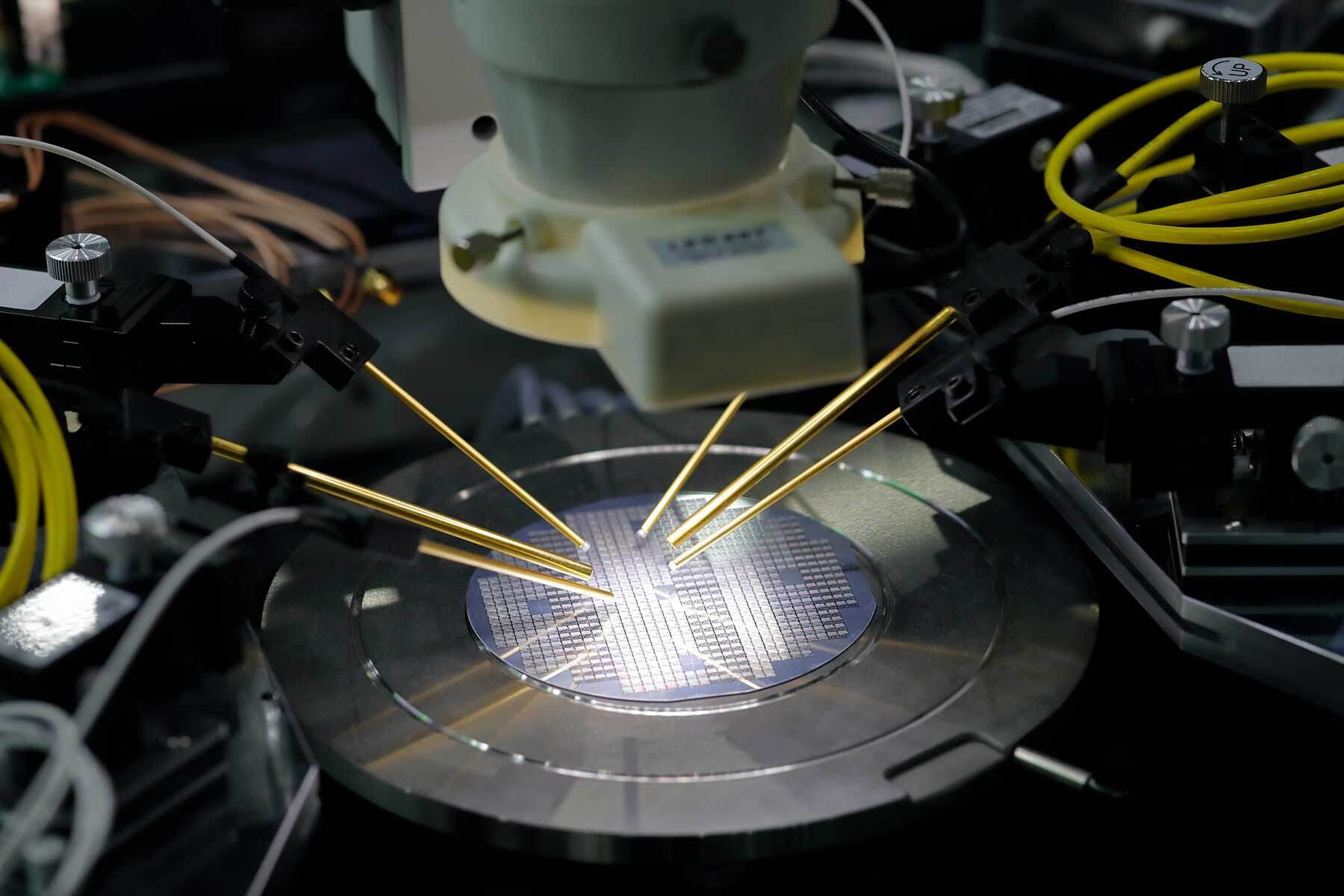 As semiconductor foundries strive to optimize process yields, there's a lot riding on the reliability of sophisticated fabrication machinery. Not only is this equipment some of the most expensive in the world, failure to protect it can cause tens of thousands of dollars in damage to chips and wafers — plus costly downtime.
Despite these impacts, semiconductor equipment must withstand many threatening conditions like vacuums, harsh chemicals and high temperatures, to name a few, without outgassing. That's why it's necessary to maintain critical metal parts with surface treatments from a vendor you can trust.
Magnaplate's coatings have been used since the early days of the U.S. space program to protect metal parts from harsh temperatures and vacuum conditions in space without outgassing. Since then, we have helped many semiconductor equipment manufacturers protect their critical parts with engineered coatings that resist these threats, as well as defend against corrosion, friction, abrasion, contamination and sticking.
Here are just a few examples of our semiconductor manufacturing application successes:
Epoxy curing. A Magnaplate customer dispenses an epoxy onto a part while a second part is positioned on top of the first before curing. Sometimes the epoxy between the part surfaces trickles out. This stray epoxy — and the parts themselves — can stick to the tool that holds the parts together, slowing production and hindering throughput.
We applied Lectrofluor®, which delivers nonstick properties to almost any metal, withstands harsh cleaning agents and resists corrosion. This surface treatment is proving successful at preventing any unintentional sticking.
Wafer chuck protection. Aluminum is a desirable material for vacuum wafer chuck plates thanks to its excellent conductivity. However, the plate surface is susceptible to wear and corrosion during processing, as well as scratching during blade setup.
Magnaplate HCR® offers superior corrosion resistance and gives aluminum parts a harder-than-steel surface to prevent micro cracks. Close deposition control satisfies the plates' extreme flatness requirements.
Seal rings and pressure plate leveling pins. Forces from sawing and cutting wafers can stress the integrated circuits. Seal rings prevent cracking during this process, and they also protect against contamination from silicon dust.
A global semiconductor manufacturer coats its seal rings with Nedox®. This electroless nickel surface treatment dramatically increases surface hardness, and its tightly controlled deposition makes it ideal for satisfying close tolerance requirements. Nedox is also well-suited for use with brass or copper pressure plate leveling pins in automated programmers, which typically require a thin nickel coating.
Centering diffuser protection. This device connects to a vacuum purge line and filter to trap particles that can otherwise contaminate wafers. A national manufacturer of chips and displays relies on Magnaplate HCR to protect its centering diffusers against corrosion and to prevent friction. The surface treatment also features permanent dry lubricity and excellent abrasion resistance.
Protect Critical Parts and Expensive Equipment
At Magnaplate, we specialize in engineered coatings that protect critical parts in sophisticated and expensive equipment. When you need to ensure uptime without giving in to the harsh conditions in semiconductor fabs, our experts can help you evaluate your needs and formulate an optimal surface treatment.
For more information, visit www.magnaplate.com.