Surface Treatments Take the Heat To Prevent Fabric Bonding Cylinders From Sticking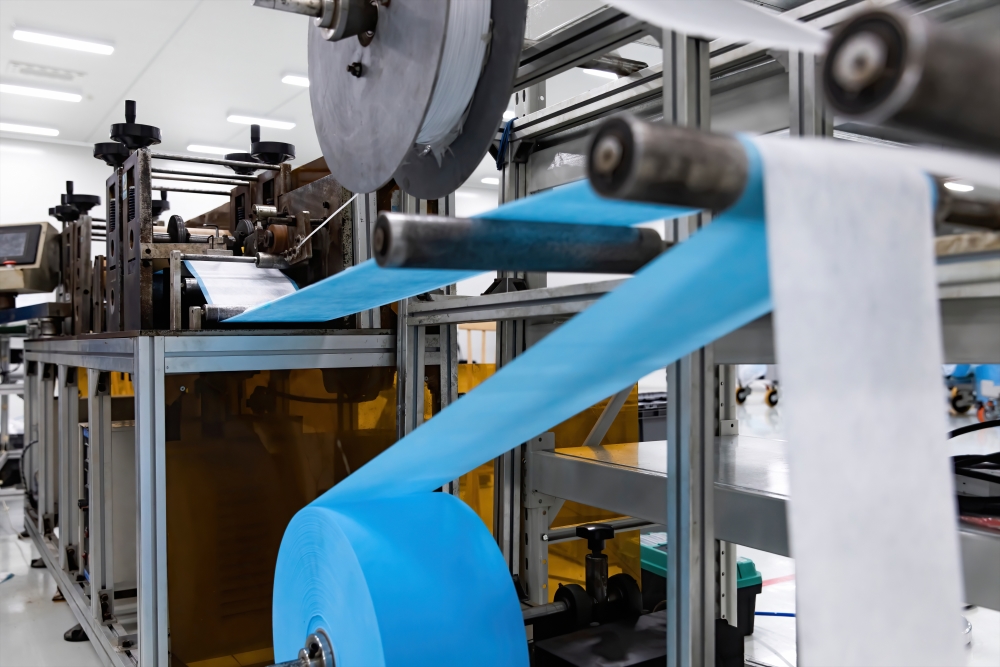 In textile manufacturing, bonding rolls offer a fast way to crimp, emboss or seal materials. However, like most any metal part used in converting equipment, these cylinders are prone to problems — like sticking at high temperatures — that can hinder the operation. To avoid these and other issues, it's important to work with a surface treatment specialist whose expertise extends beyond commodity-type coatings.
For example, we were approached by a customer that uses such cylinders to bond fabric against polypropylene plastic. During the process, the non-coated cylinders were heat-treated to create an optimum bond. At temperatures between 450 and 500°F, the customer did not experience any problems, but at temperatures between 500 and 650°F, the plastic became slightly molten, taking on a caulk-like consistency. The company required a surface treatment that could improve the release properties of the cylinders' steel base material at high temperatures.
At General Magnaplate, we excel at developing engineered coatings that combine different materials and processing techniques to impart properties to surfaces that solve specific issues and transform them into better-performing parts. Not only can these surface treatments resolve release problems, the right coating can also address lubrication, corrosion, abrasive wear and contamination issues.
To address the fabric bonding cylinder sticking issues for the textile manufacturer, we proposed two possible solutions:
A multi-polymer-based coating, Lectrofluor® that has excellent release (non-stick) properties, along with a low coefficient of friction (COF).
An electroless nickel-based coating, Nedox®, to provide superior release under high load bearing pressures while preventing abrasive damage. The excellent release properties perform at temperatures up to 1,000°F — well beyond the capabilities of standard polymer coatings.
Nedox®solved the problem and delivered the release properties the textile manufacturer needed to ensure its fabric bonding cylinders performed at elevated temperatures for a long period of time.
Keep Textile Bonding Cylinders Rolling at High Temperatures
Converting requires close contact between machine components and fast-moving, typically sticky products — often at temperatures above 500°F. This application is just one example of how we successfully formulate surface treatments that lower the COF of machine components and create anti-stick surfaces that perform at high temperatures. With the right General Magnaplate surface treatment, even the stickiest product will release from rollers and other converting machines so your textile equipment can maintain productive line speeds and output.
For more information about coatings for converting and textile equipment, visit our industry page.