When Plastic Assembly Gets Hot, Nedox Turns Up the Protection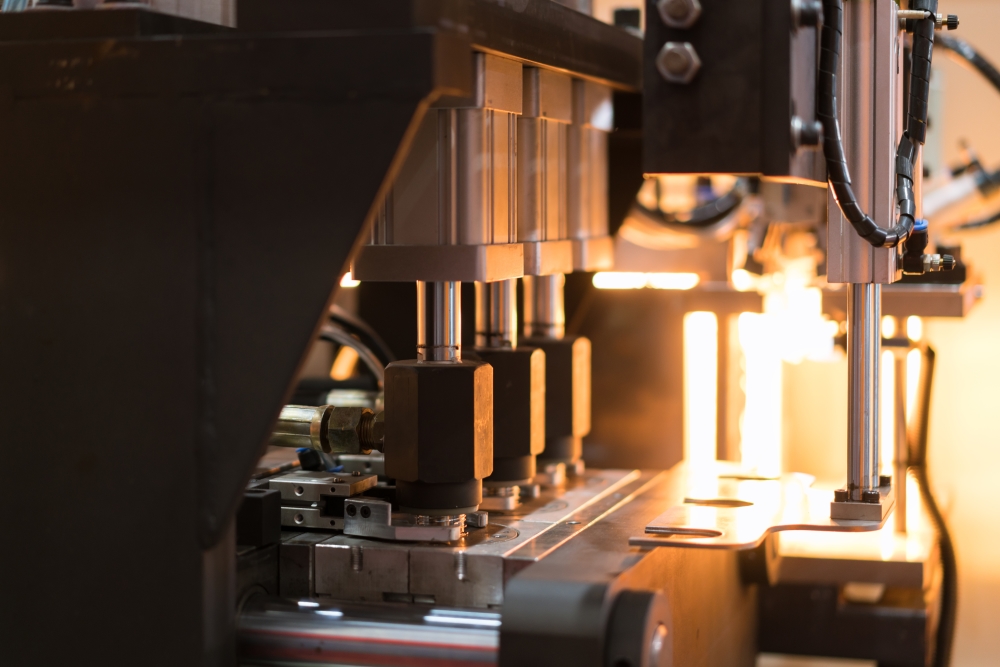 Heat staking is a particularly efficient method for joining plastics with metals, or other dissimilar plastics, in high volumes. Advantages include time and cost savings over fastening, with no extra materials or hardware and easy maintenance. As the name suggests, heat staking is a high-temperature process, and downtime due to molten plastics sticking to machine components can eliminate the potential cost savings and efficiency.
A builder of heat staking and sealing machines asked General Magnaplate for a protective coating to apply to its copper heat stake parts. In addition to having to withstand temperatures that range from 300 to 900°F, the copper surfaces also come into contact with many glass-filled plastics. Some glass-fill percentages are as high as 60 percent, which cause abrasion and damage to parts.
With the help of a General Magnaplate technical expert, the machine builder had the copper parts coated with Nedox®. This protective coating is specially engineered to replace conventional coatings that cannot perform at temperatures above 500°F. Nedox boasts an operating temperature of up to 1,000°F — which exceeds the highest temperatures the heat stake parts are expected to encounter.
This surface protection coating features exceptional coefficient of friction (COF) values with proven performance in temperatures beyond the capabilities of conventional polymer coatings. These attributes give Nedox excellent abrasion resistance and non-stick properties for easy cleanup. Additional features include:
USDA and FDA compliance.
No PFOA or fluoropolymers.
Excellent hydrophobic properties.
Protection from high-temperature oxidation.
Thickness ranges from 0.0002 to 0.002 inch.
Nedox is performing well in the heat staking machines, releasing polymers easily and standing up to the plastics with glass fill. In fact, the machine builder has replaced its previous chrome-based coating with Nedox on all its new heat stakes.
Not All Coatings Can Take the Heat
Because the heat staking components cannot stick or tolerate frequent glass contact while operating at very high temperatures, not just any coating will do. Our Nedox surface protection coating provides excellent abrasion resistance through a wide temperature range to keep metal parts moving without sticking or damage. These attributes make Nedox a desirable surface protection coating for machines that keep hot materials well-connected.