Boost Uptime and Cleanliness in Food Processing Applications with Engineered Coatings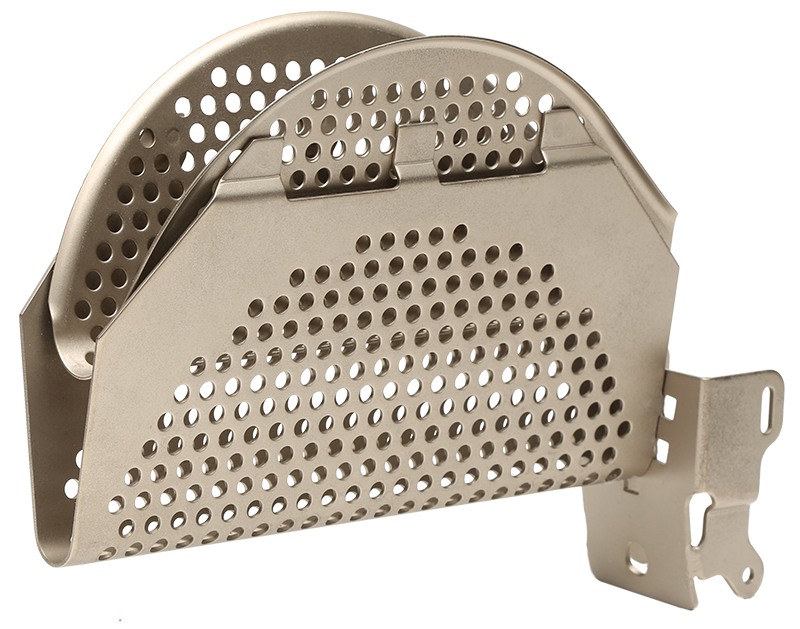 As the food processing industry keeps expanding, food and beverage producers must rely on sophisticated automated equipment to meet consumer demands. Companies that manufacture everything from bakery items and frozen food to meat and poultry products are continuing to specify new equipment and upgrade older machinery.
Meeting the diverse needs of food and beverage manufacturers requires equipment in excellent operating condition that will handle the demands of 24/7 plant schedules and rigorous cleaning routines. Among the many factors that plant engineers, equipment purchasers and those in the MRO (maintenance, repair and operations) community must consider are maximizing sanitation and performance of machine surfaces that interface directly with food products.
Minimize downtime. Engineered smart coatings that enhance and protect metal parts such as cutting blades and cookie molds are essential tools for solving hygiene and performance problems in the food processing industry. These coatings reduce downtime by solving issues such as:
Pitting and corrosion
Sticky build-up from sugars
Batter hang-up
Messy slitter blades
Residue on press plates
Abrasion of forming molds
Food processing regulations. Coatings that come into direct contact with food must meet strict criteria for use. First and foremost, coating formulas need to comply with FDA and USDA codes, or equivalent government standards in countries outside of the United States. Surface hardness levels should extend equipment service life by protecting against corrosion, wear, friction and galling, and when equipment is idle, coating surfaces must remain non-oxidizing even in harsh environments. Another key factor is that sanitation routines must be easy-to-follow, thorough and as environmentally friendly as possible.
To help enable ease of cleaning, surfaces must be dense and non-porous to inhibit bacterial growth. In addition, coated parts should feature non-stick surfaces to prevent product hang-up and ensure fast and efficient mold release. Above all, coatings must not contaminate the foods they have direct contact with, and cutting surfaces such as blades and slicers must remain sharp despite constant use.