Mirror-Finish of Magnaplate HMF® Extends The Life Of Ball Valve Applications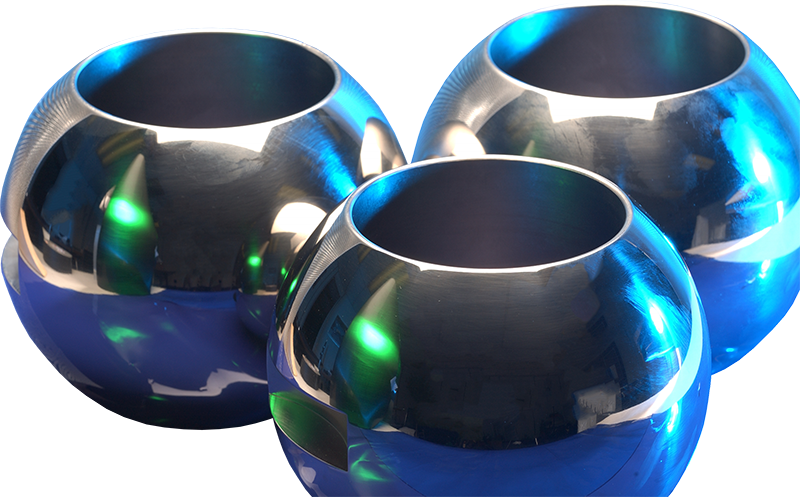 Galling can be a problem whenever you have metallic components in sliding contact with each other. So this type of wear often affects rotational motion devices, ball valves and other industrial machine components. One of the best ways to solve this expensive problem is to use a coating that imparts a smooth finish, eliminating the factors that lead to galling. That's where Magnaplate HMF comes in.
In addition to leaving a smooth finish, this coating provides many technical advantages, such as a very low coefficient of friction, improved surface hardness and corrosion resistance, making it a smart coating alternative compared to chrome and bright nickel coatings.
Minimizing Friction. The purpose of Magnaplate HMF is to create a mirror-surface with an Ra of 4 microinches that produces a very low coefficient of friction of 0.03. When applied to ferrous metal, copper or aluminum alloys, it changes the topography of the substrate, resulting in a smooth, slippery surface that prevents galling and seizing. The resulting surface finish will be dependent on the Ra of the part. For the best results, consult with the Magnaplate technical team.
For these reasons, HMF is increasingly being used in ball valve applications where having a low coefficient of friction is critical. In one recent example, HMF was applied to the stainless steel ball portion of a valve containing a powdered metal seat. The coating successfully eliminated galling that could result in premature wear, leaking or valve failure. In addition, the coating raised the operating temperature of the valve to over 200°F, extending both the active life and shelf life of the valve by 50 percent.
Other Technical Advantages. In addition to minimizing friction, HMF provides surfaces with permanent lubricity, improved surface hardness with a Rockwell rating of up to Rc 68, abrasion resistance and protection against corrosion and common solvents. It is also electrically conductive and exceeds 336 hours of salt spray testing per ASTM B-117.